Leaf Plans Nestle U.S. Bid
Friday, August 25, 2017
Share this article: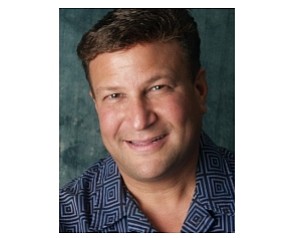 Leaf Brands LLC in Newport Beach said it will bid for Switzerland-based Nestle SA's U.S. candy business.
Leaf owns a half-dozen legacy candy brands and has annual sales this year of about $5 million. Chief Executive Ellia Kassoff said new products and a national sales push are planned to drive them to $25 million next year.
Its flagship product is Hydrox sandwich cookies, which was founded in 1908 and later surpassed in popularity by cookie kingpin Oreo.
Nestle brands include Butterfinger, Baby Ruth and Crunch bar, and had U.S. sales of about $922 million last year, a 2.9% market share. It has begun shopping the unit to candy companies and private equity firms, the Wall Street Journal and Fortune magazine said.
Kassoff wants to line up private equity backing to bid on Nestle's business, which could fetch $3 billion, according to the news reports.
The long-shot effort—Hershey Co. in Pennsylvania and Mars Inc. in Virginia are expected to bid for at least pieces of Nestle's business—is for real, said Leaf Chief Executive Ellia Kassoff.
"We're obviously the small guy, but we're the value-add guy," he said.
Kassoff said Leaf brings operational and industry expertise and would gain distribution for its brands in a new entity.
"We know (more) about Nestle than most of the other bidders [that] have limited or no candy industry experience," he said, and distribution is "a huge advantage" for a combined company.
Leaf has two former Nestle candies—Wacky Wafers and Tart 'n Tinys— and its products are sold in some 3,000 locations, including stores owned by Cincinnati-based Kroger Co. and Columbus, Ohio-based Big Lots, and in Cracker Barrel Restaurants,based in Lebanon, Tenn.
Kassoff said Leaf's bid is also likely to receive less antitrust scrutiny from the Federal Trade Commission and that he'd have equity in any new effort.
Nestle moved its U.S. operations from Glendale to Rosslyn, Va., this year, affecting 1,200 jobs.