Sprint Nextel Executive Joins Mindspeed's Board
Friday, May 17, 2013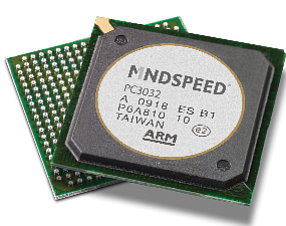 Sprint Nextel Corp.'s product development chief has joined the board of directors of Newport Beach-based chipmaker Mindspeed Technologies Inc.
Mindspeed's shares were up about 7% Friday morning, to a market value of $135.3 million.
Farid Adib is senior vice president of product development and operations at Sprint, which is based in Overland Park, Kan. He oversees the telecommunications company's software services, engineering and logistics, as well as its portfolio of smartphones, tablets and other devices.
Adib joins seven others on Mindspeed's board of directors, which is headed by Dwight Decker, the retired chairman and chief executive of Newport Beach-based semiconductor company Conexant Systems Inc.
Adib also will sit on Mindspeed's government and board composition committee.
Mindspeed recently reported a lower-than-expected loss in the March quarter and announced it's considering a sale.