Drone Software Startup Gets Funding
Thursday, May 16, 2013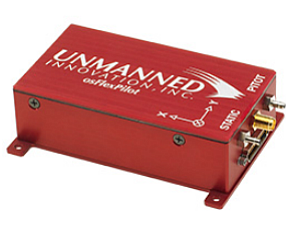 Airware, a Newport Beach startup that makes operating systems software for commercial drones, has raised $10.7 million in its first funding round.
The Series A financing was led by Menlo Park venture capitalist firm Andreessen Horowitz, with other backers including Google Ventures.
Chris Dixon, a partner at Andreessen Horowitz, will join the company's board.
"As investors, we try to back brilliant founders pursuing audacious ideas," Dixon said. "Robotics has long been a field that overpromised and under delivered. We think drones are the most likely way to rectify that."
The funding will enable Airware to meet rising production demand in the fast-growing global market of commercially-operated drones.
Airware is integrating its technology into drones for commercial companies in a variety of uses, from rhino poaching prevention in Kenya and vaccine delivery to remote areas in Africa and Southeast Asia, to skier search and rescue and open-air mining operations in France.
The U.S. government has yet to approve commercial drones to fly over domestic air space.
Airware has received seed funding from First Round Capital, Firelake Capital, RRE Ventures, Shasta Ventures, Promus Ventures and several partners at Y Combinator, an incubator launched in 2005 in Mountain View.