REAL ESTATE: MORTGAGE PACKAGE ON PRIME OFFICES HINTS AT MORE BUYS
$875M Shopping List for Irvine Co.?
Sunday, May 5, 2013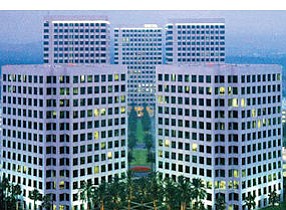 An $875 million financing deal for the Irvine Company provides a rare glimpse into the operations and balance sheet of Orange County's dominant office landlord.
The Newport Beach-based real estate owner and developer is close to finalizing a commercial mortgage loan package that's tied to 4.8 million square feet of office space it owns in Orange and Los Angeles counties.
That's believed to represent only about 12% or so of Irvine Co.'s total office portfolio on a square-foot basis, although the financing deal includes some of the landlord's most prominent office properties.
Buildings that are getting mortgage loans placed on them include properties at the Jamboree Center and Irvine Towers office complexes in Irvine, as well as a pair of towers in Newport Center.
Also getting debt placed on them are the company's two office properties on the Westside of Los Angeles—Fox Plaza and Westwood Gateway—as well as 8001 Irvine Spectrum Drive, a tower in the Irvine Spectrum.
The financing counts an assumed loan-to-appraised value of 49.7%, according to a report from Chicago-based bond rating agency Morningstar Inc.
$365 PSF
The cumulative $1.77 billion appraised value of the 10 individual properties involved in the deal translates to a $365-per-square-foot price, and the deal counts an appraised capitalization rate of 5.56%, according to Morningstar's data.
Pricing for the $875 million transaction, which is being managed by Wells Fargo Securities and JPMorgan Securities, is expected to close this week, with the loan package taking effect by mid-May.
The 10-year loan carries an interest rate of about 3.18%.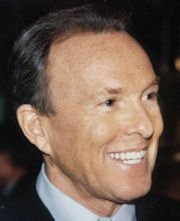 The buildings had been debt-free, according to the Morningstar report.
Irvine Co. officials declined to comment on the financing deal, citing quiet-period restrictions.
The landlord "is putting debt on buildings that have never had debt," said one real estate source familiar with Irvine Co.'s operations. "It looks like (Chairman Donald Bren) is developing a war chest."
Some of that war chest appears likely to go toward other office acquisitions by Irvine Co., which already counts an office portfolio approaching 40 million square feet in California.
Last week the company confirmed it bought Park Square, a 31-acre office park in Santa Clara that had been owned by RREEF.
Irvine Co. is believed to be paying close to $100 million for the 465,000-square-foot office campus, one of several Silicon Valley office purchases it has made in the past few years.
The landlord is the largest office owner in the state, with properties in OC, L.A., San Diego and Silicon Valley.
Prev Next