Kia Sponsors Univision Beauty Pageant Show
Monday, March 11, 2013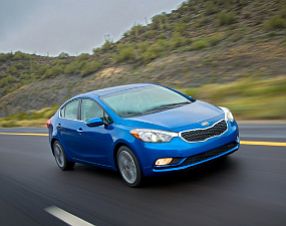 Irvine-based Kia Motors America Inc. has signed on as the official automotive partner for Nuestra Belleza Latina, a beauty pageant reality show produced by Spanish-language Univision Communications Inc.
New York-based Univision has the highest number of Spanish-language viewers in the world, according to the Nielsen Co., an information and measurement company in New York.
Univision last month ranked No. 4 among U.S. networks for the February sweeps rating period, a national sample taken four times a year by Nielsen to gauge TV-viewing across the U.S.
Nuetsra Belleza kicked off its seventh season on Sunday. Viewership for the show has been increasing consistently throughout its seasons, with the 2012 premiere reaching 6.7 million total viewers. Last year's premiere helped Univision rank as the third most-watched broadcast network among adults between 18 and 34. It was the No. 1 watched show that evening in the Los Angeles market among adult viewers in the age group.
Nuestra Belleza's episodes will feature contestants using Kia vehicles in sponsored challenges throughout the season, which spans about two months.
"Sponsoring Nuestra Belleza Latina is [Kia's] latest effort to communicate and interact with the Hispanic community in authentic and meaningful ways," Kia's Executive Vice President Michael Sprague said. "Kia's presence continues to grow within the Hispanic community, and we are thrilled to continue partnering with Univision after several successful previous endeavors."
Kia will award the winner of this season's competition a new 2014 Forte compact sedan. Other digital efforts of the sponsorship will include photo shoots with the season's winner and social media mentions through Twitter and Facebook.