Garden Grove Aerospace Manufacturer Sold
Monday, March 4, 2013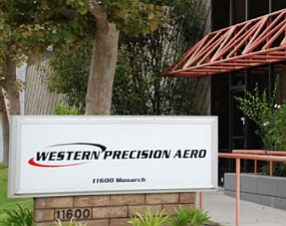 Garden Grove-based Western Precision Aero LLC fetched $2.6 million in a sale to RBC Bearings Inc. in Oxford, Conn.
Western Precision is a manufacturer of components for the aerospace, defense and automotive industries. Its products include cylinders, pistons, axles and other equipment parts. The company counts Boeing Co., Parker Hannifin Corp. and Meggitt Defense Systems Inc. among its customers.
RBC Bearings makes various types of bearings, primarily focused on serving the aerospace and industrial markets.
The company's 2012 sales totaled $411.5 million, with $61.3 million in net income. Shares traded about flat Monday morning, at a market value of about $1.12 billion.
It has more than 2,100 employees throughout its 24 manufacturing facilities in the U.S. and abroad, including Mexico, the U.K., France and Switzerland. Its local operations include subsidiaries Transport Dynamics Corp. in Santa Ana and RBC Lubron Bearings Co. in Fountain Valley.
Western Precisions financial data and employee count were not disclosed.