APARTMENT BUY STRETCHES FROM PLACENTIA TO ALISO VIEJO
New Territories for Irvine Company
Sunday, March 3, 2013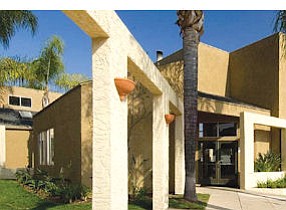 A majority of the company's 122 apartment complexes are in OC, where it has added a few properties outside the Irvine Ranch in recent years, including sites in Costa Mesa and in the Platinum Triangle.
The company also is currently OC's largest apartment developer, with several large projects underway in Irvine, and new developments planned for Tustin and the Platinum Triangle.
Last week saw the company take the wraps off Los Olivos, a high-end apartment complex being built on a site that formerly held the Wild Rivers Waterpark in the Irvine Spectrum.
Los Olivos will have 1,750 units when fully built, making it the largest apartment project in Orange County's history.
The company also has an aggressive growth plan underway in the Silicon Valley, where it's looking to nearly double its portfolio there—which now stands at about 5,500 apartments—over the next five years.
Irvine Co. said it hired about 75 Archstone property management and maintenance employees in OC as part of last week's deal, and about the same amount of workers in San Diego County.
Residents at the complexes will not see any changes to their existing leases, the company said.
The eight OC complexes total about 1.8 million square feet on a combined basis, according to property records.
The largest local complex the company is taking over is Archstone Las Flores in Rancho Santa Margarita, a 504-unit complex that runs about 490,000 square feet.
That complex, like the other Archstone properties being taken over by Irvine Co., is expected to see a name change and renovations going forward.
Another sizeable complex in the deal is Archstone Placentia Place in Placentia, a 416-unit property running about 352,000 square feet.
The smallest local property involved in last week's deal is the 152-unit Archstone Huntington Beach complex, which runs about 117,000 square feet.
Prev Next