APARTMENT BUY STRETCHES FROM PLACENTIA TO ALISO VIEJO
New Territories for Irvine Company
Sunday, March 3, 2013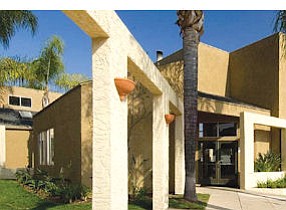 Irvine Company has taken over the ownership and operation of a portfolio of nearly 5,000 apartments in Southern California, in a deal that gives the Newport Beach-based real estate company a presence in several new Orange County markets.
The company last week quietly completed the acquisition of eight apartment complexes in OC, and another eight in San Diego County.
A bulk of the local properties are in new markets for Irvine Co.—Orange County's dominant real estate company—including locations in Aliso Viejo, Fountain Valley, Huntington Beach, Mission Viejo, Placentia, and Rancho Santa Margarita.
The deal, which came on undisclosed terms, also included a property in Tustin, where Irvine Co. already has a sizeable apartment portfolio.
"These apartment communities complement our existing properties in Orange County while broadening the geographic presence and range of Irvine Company apartment offerings," said Kevin Baldridge, president of Irvine Co.'s apartment division.
"We can offer enhanced mobility for residents who may need to relocate and want to continue living in an Irvine Company apartment community," Baldridge said
The San Diego portfolio includes complexes in Carlsbad, Escondido, La Jolla, Mission Valley, Torrey Hills, University Town Center and downtown San Diego.
Escondido and downtown San Diego also are new markets for the company's apartment division.
The properties were previously run by Archstone Inc., a unit of New York-based Lehman Brothers Holdings Inc.
Irvine Co. is believed to have taken a majority ownership stake in the 16 complexes in 2007, in a deal reported at the time to be worth about $1.4 billion.
The complexes had remained branded as Archstone apartments following the 2007 deal, but will fall under the operation of Irvine Co.'s apartment division as a result of last week's transaction, which gives Irvine Co. full ownership of the properties.
"Our investment and management of these communities is a sign of our confidence in the long-term economic future of Southern California," Baldridge said.
The recent buy by Irvine Co. was not directly related to a larger, 136-complex sale of Archstone properties that also closed last week.
That $15.5 billion dollar deal saw a pair of national apartment owners, Chicago-based Equity Residential and Arlington, Va.-based AvalonBay Communities Inc., acquire more than 40,000 apartment units scattered across the country.
Only one of the OC properties, in Yorba Linda, is believed to have seen a change in ownership as part of that mega-deal.
Notable Sign
The Irvine Co.'s deal represents another notable sign of growth in its apartment division. The company already is believed to be California's largest apartment owner, with a portfolio topping 47,000 units.
Prev Next