Skullcandy to Close Local Office
Wednesday, June 19, 2013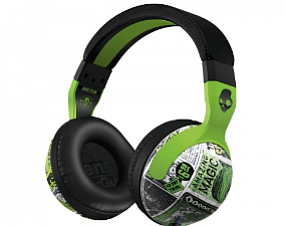 Trendy headphone maker Skullcandy Inc. plans to shutter its San Clemente office in a move to consolidate the company's operations in its Park City, Utah, headquarters.
The company, which makes headphones for audio and gaming along with other accessories, employs about 30 people here in marketing, creative, business development, legal and sales positions.
Most of those employees will be offered the chance to relocate to Park City, beginning in the summer, the company said in a statement. The office is expected to be closed by the fall.
"Bringing together our teams in Park City will allow us to better focus our go to market process and ensure that our products, messaging and distribution are aligned with our target consumer," said Chief Executive Hoby Darling in a statement.
Darling joined the company in September from Nike Inc. He is the former senior vice president of strategic development and general counsel at Costa Mesa-based Volcom Inc.
Skullcandy also said it promoted Sam Paschel to the new position of chief commercial officer. Paschel was previously executive vice president of product development and merchandising.
Skullcandy also said its Chief Financial Officer Kyle Wescoat is set to resign in September and has begun a search for a new chief financial officer.