MemorialCare Buys Costa Mesa Office for New HQ
Wednesday, January 30, 2013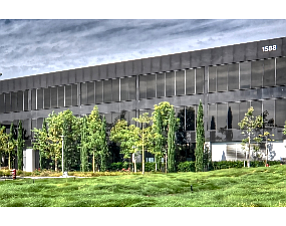 Fountain Valley-based MemorialCare Health System said today that it will move its headquarters to a 180,000-square-foot building it bought in Costa Mesa next to the San Diego (405) Freeway.
The building is at 1588 South Coast Drive and is the former headquarters of Valeant Pharmaceuticals International Inc., which is now based in Canada.
MemorialCare didn't disclose a purchase price, but estimates pegged the sale at $34 million.
The building is located on a 15-acre corporate campus and was last owned by Los Angeles-based Abraxis BioScience Inc.
MemorialCare—which owns Orange Coast Memorial Medical Center in Fountain Valley and Saddleback Memorial Medical Center, with campuses in Laguna Hills and San Clemente—said it would consolidate various operations into the new building. The health system said it expects to occupy the campus in late 2013.