Urologist Who Founded NB Drug Company Shot Dead
Tuesday, January 29, 2013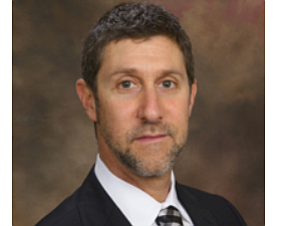 A Newport Beach urologist who founded a drug company that makes a topical spray to treat premature ejaculation was shot and killed yesterday at the offices of his medical practice in the city.
Dr. Ronald Gilbert sustained multiple shots to his chest on the premises of Orange Coast Urology at 520 Superior Ave. Officials pronounced him dead at the scene shortly after the shooting, which occurred at about 2:45 p.m.
Newport Beach Police Department officers arrested a 75-year-old Lake Elsinore man who was at the scene when they arrived. Initial reports identified the suspect as Stanwood Fred Elkus, who was taken into custody without incident.
Gilbert founded Absorption Pharmaceuticals Inc., which makes Promescent, a spray that contains the drug lidocaine. The drug has received a "monograph" approval from the Food and Drug Administration, which allows it to be sold over the counter. Absorption started sales of the drug about a year ago and has grown to about $1.2 million in annual revenue, according to the company (see story on Absorption in this week's print edition of the Orange County Business Journal).
Gilbert was a graduate of the medical school at University of California, Irvine, and a former chief of urology at Hoag Memorial Hospital Presbyterian in Newport Beach.
Initial reports indicated that Gilbert was 52, with a wife and two children and a residence in Huntington Beach.