Georgia Engineering Firm Opens San Clemente Office for San Onofre Work
Monday, January 14, 2013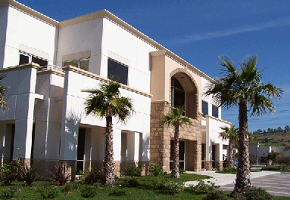 Enercon Services Inc., an energy consulting firm in Kennesaw, Ga., opened an office in San Clemente to work with Southern California Edison Co. on its San Onofre Nuclear Generating Station, just south of the Orange County line.
Enercon provides design engineering and processing services as well as environmental consulting. It had about $200 million in engineering revenue last year. The employee-owned company is one of the largest engineering firms in the Atlanta area, with about 1,350 employees total. It ranked No. 60 last year among biggest design firms in the U.S., according to trade publication Engineering News-Record.
Enercon's San Clemente office will house the company's power-generation division, which will be providing design work for Edison in a number of areas, including civil, structural, electrical and nuclear engineering.
The company has two offices in Northern California and 20 other locations throughout the U.S. It also has an office each in the United Arab Emirates and Belgium.
Rosemead-based Edison's San Onofre nuclear plant has been offline for about a year, after two reactors were shut down last January over a radioactive steam leak. Edison also had plans to lay off 730 workers at the nuclear plant in the fourth quarter, which would leave about 1,500 employees on the grounds.
Enercon's entrée into the project—and into Southern California—comes amid talks between federal Nuclear Regulatory Commission and environmental groups on restarting the San Onofre plant.