Ensign Q4 Misses Projections
Wednesday, February 13, 2013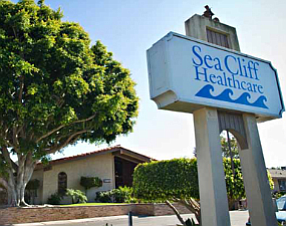 Mission Viejo-based nursing home operator Ensign Group Inc. today reported fourth-quarter results that missed expectations.
The company reported an adjusted profit of $13.5 million, which fell short of consensus estimates of $14.1 million.
Revenue was up 10% to $211 million. Analysts were looking for Ensign to have revenue of $214.2 million.
Ensign reported net income of $1.9 million for the quarter. The company said that number was affected by a $15 million reserve set aside in anticipation of a possible settlement of a Department of Justice civil investigation of the company that's been ongoing since 2006.
Ensign earned $40.6 million on revenue of $824.7 million for all of 2012.
The company gave guidance for the current year that surpassed forecasts.
It could see a profit of $61.6 million to $63.6 million. Wall Street expects Ensign to post a profit of $59.2 million.
Ensign forecast full-year revenue of $915 million to $931 million. Wall Street expects the company's revenue to be $893.1 million in 2013.
Shares were flat to a market value of $634.2 million. Ensign reported its results after the close of trading today.