ICU Medical Beats Expectations
Monday, February 4, 2013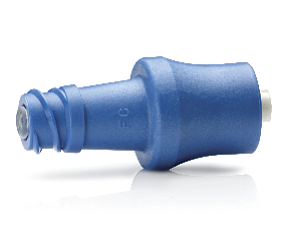 San Clemente-based medical device maker ICU Medical Inc. today posted fourth-quarter financial results that beat analysts' expectations.
ICU makes needleless connectors and other medical devices, including those used to handle toxic cancer drugs.
The company said its profit totaled $12.3 million, down 31% from a year earlier but above Wall Street's forecast of $11.5 million.
Revenue came in at $82.7 million, up 8% from 2011's third quarter and in line with consensus projections of $82.7 million.
ICU posted a full-year profit of $41.7 million, down 8% from 2011. Full-year revenue grew 5% in 2012, to $316.9 million.
ICU issued mixed guidance for 2013.
The company could see a profit of $39.8 million to $42 million in 2013, below Wall Street estimates of $42.7 million.
ICU forecast revenue of $330 million to $340 million, in line with analyst consensus of $339.2 million.

The company, which has a market value of about $879 million, released its results after the close of trading Monday.