REAL ESTATE: TREND HAS RECENT BUYERS BUILDING
Apartment Rents Still Hot, Sales Cool
Saturday, March 17, 2012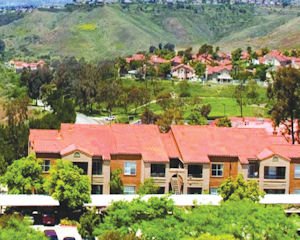 The property, which totals about 269,000 square feet, is being listed for sale at $75.5 million, or about $273,000 per apartment, according to CoStar Group Inc. data.
An affiliate of Long Beach-based NNC Apartment Ventures LLC owns and manages the Huntington Beach complex, which previously operated under the Seawind Villages name.
NNC Apartment Ventures also was involved in the $25.5 million sale of Valencia Gardens, a 165-unit apartment complex in Tustin that was reported to have sold last October. It was OC's 8th-largest apartment sale last year.
An affiliate of NNC Apartment sold the complex to Valencia Gardens Apartments Owner LLC, which has ties to Tarzana-based JB Partners Group Inc., an apartment investor that owns about 50 properties in California.
Tustin Cottages
Also currently on the market is Tustin Cottages, a 93-unit apartment property just off Red Hill Avenue and the Santa Ana (5) Freeway.
The recently built property, which was originally designed as a for-sale project, is expected to fetch about $40 million. Brokers with the Irvine office of Jones Lang LaSalle have the listing for the complex, which was built by a unit of Arcadia-based Nevis Homes.
Tustin Cottages is the first new apartment complex to open in Tustin in almost 15 years.
Prev Next