WHOLESALE: DUTIES OF NOLET CFO GO BEYOND BALANCE SHEET
Jordan Feted for Lifetime Achievements in Finance
Saturday, January 21, 2012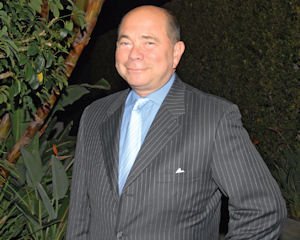 He previously served as first vice chair and treasurer for the association, and has been president of CalCPA's Orange County/Long Beach chapter.
"It helps me in my daily work," Jordan said of his CalCPA involvement, in a recent profile in the association's trade publication. "I get confronted with all sorts of unusual questions that deal with strategic planning to personnel development to mentoring to leadership development, as well as unique questions about leases and expenditures."
Nolet Spirits and Jordan are relative newcomers to OC—and the U.S.
The Nolet family—which has owned and run the company for nearly 300 years—opened its American division in the early 1990s. It is run by Carl Nolet Jr., an 11th-generation family member who moved to the U.S. in 1992 and soon expanded Ketel One's reach in the country.
Jordan—Ed is short for Eduardo—was born in Ecuador and immigrated to the U.S. in 1967, when he was 19. He first lived in Placentia.
Jordan graduated a few years later from of Cal State University, Fullerton, and got an MBA from the University of Southern California in 1973 with an emphasis in accounting.
He credits his wife Mary, who also has an accounting background, for pushing him into becoming a CPA.
He worked for about seven years at KPMG Peat Marwick and held a few other positions before being hired by Nolet Spirits as vice president of finance. He's been in his current position for about five years.
Hispanic 100
In addition to the many hats he now wears at Nolet Spirits, the San Clemente resident is heavily involved in a variety of roles giving back to the community.
He is involved with the Hispanic 100, a California nonprofit that helps develops leaders from the Hispanic community, and chairs the Mission Hospital Foundation board of directors in OC.
Prev Next