REAL ESTATE: PLANS COMBINED OFFICE CAMPUS OF 320,000 SF
Hines Venture Pays $11.2M for Low-Rises
Saturday, August 18, 2012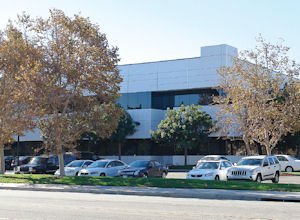 Redevelopment Hub
A number of low-rise office and industrial buildings near the latest Hines purchase are starting to move ahead on their own redevelopment plans.
Less than a mile away from the Bay Technology site, Irvine-based Pacific Dental Services Inc. is in the early stages of converting a nearly 140,000-square-foot industrial building on Red Hill Avenue into a new headquarters.
Pacific Dental, OC's 27th-largest private company by revenue, recently paid about $13.6 million for the building at 17000 Red Hill, which previously was used by an electronics and communication unit of defense and aerospace manufacturer Rockwell Collins.
At the intersection of Red Hill Avenue and Barranca Parkway, Newport Beach-based Western Realco LLC owns a 13-acre industrial property that it bought last year for a little more than $19 million.
The property includes a 183,000-square-foot building that is expected to be renovated next year, along with an empty 3.5-acre site that could hold an additional 80,000-square-foot building.
A few blocks from the Hines buildings, at 16752 Armstrong, a nearly $10 million renovation is planned to turn an older building into the local design and sales offices for motocross brand Fox Head Inc.
Not all redevelopment plans in the area involve office uses. Irvine city records show plans being filed recently to turn another Armstrong Avenue office property near the Fox Head site into a 334-unit residential project.
Prev Next