SMALL-BUSINESS SPENDING ON UPSWING AFTER SLUMP
Sage Software Chief: Q1 Strong, Q2 Could Be Better
Sunday, May 29, 2011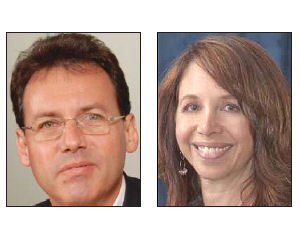 Irvine-based Sage Software Inc., the North American headquarters of Britain's Sage Group PLC, could be breaking out of a two-year slump.
The company's software, which streamlines accounting, purchasing, payroll processing and other day-to-day tasks, saw a double-digit sales spike in the first quarter from a year earlier, according to Chief Executive Pascal Houillon.
Houillon, who took the top spot in January, didn't disclose Sage's first-quarter sales. The North American arm has about $1 billion in yearly sales.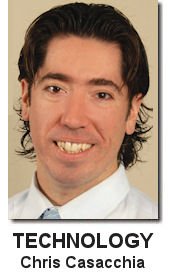 Sage, which focuses on small and midsize businesses, was hit hard during the downturn as many customers held off purchases. Sales largely have been flat for the past few years.
That could be changing as small-business owners begin to invest again in software and other technology.
"I think they will invest a little more," Houillon said. "I don't think they're going to go back where they were four or five years ago. But we see they're more confident."
Houillon is in charge of the biggest piece of Sage as chief executive of the North American division. It makes up about 40% of its parent's total.
He said he's optimistic revenue will be up again when the current quarter closes.
"We think the second quarter will be stronger than the first one," he said. "We see good momentum in the market."
Set-Top Chip
Irvine's Broadcom Corp. recently unveiled its latest chip for set-top boxes.
The chip is designed to foster high-definition and interactive services in growing economies in Brazil, Russia, India, China and Africa, according to Broadcom.
"Broadcom's new set-top box technology delivers the ability to upgrade subscribers from standard definition to HD at minimal cost, transforming the satellite pay TV market in emerging countries," said Nicholas Dunn, vice president of marketing for the company's set-top chip business.
The rollout comes as emerging markets continue to switch to high-definition broadcasting through pay TV operators such as British Sky Broadcasting Group's Brazilian operation, Russia's NTV Plus and India's Dishtv.
The percentage of satellite set-top box shipments that support high-definition in Brazil, Russia and India is expected to grow from 13% in 2010 to 57% in 2016, according to New York-based ABI Research.
Broadcom's chip is being sampled by set-top box makers, according to the company.
The company designs chips for the largest makers of set-top boxes including Motorola Inc. of Illinois, France's Technicolor SA and Britain's Pace PLC.
The boxes are sold to pay TV companies, Internet service providers and others, which typically lease them to customers along with service.
Prev Next