HEALTHCARE: WEIGHT-LOSS DEVICE FACES INSURANCE, ACCESS ISSUES; BOTOX MIGRAINE STILL IN EARLY STAGES
Allergan: Wrinkle Filler Juvéderm Up Big; Lap-Band Lags
Sunday, May 15, 2011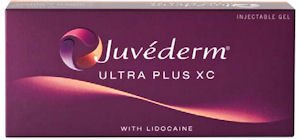 Some insurance plans cover the Lap-Band surgeries, but only with high co-payments and evidence that prior dieting and exercise have failed to reduce obesity, Pyott said.
An Allergan group is working to try and expand insurance coverage and patient access for Lap-Band.
"We have dedicated special resources to this area, not only at the management level but also at the field account level," Pyott said.
The Food and Drug Administration's February decision to clear Lap-Band for a wider range of overweight people "will be a tool to put pressure on insurance companies for improving access," Pyott said.
Outlook
Pyott, known for issuing conservative forecasts, offered what some could see as a twist with his outlook for for the current quarter and the rest of 2011.
For the current quarter, Allergan forecasts a profit of $289 million to $295.3 million, above the $285.9 million that analysts had been expecting.
Second-quarter product sales—slightly less than total sales—could come in at $1.31 billion to $1.36 billion. Wall Street had been looking for sales of $1.31 billion.
Pyott shrugged off any breaking with pattern.

"We moved up the guidance for the year by $30 million, and $20 million was for dermal fillers and $10 million for Botox," he said.
For 2011, Allergan said it could see a profit of $1.106 billion to $1.125 billion, up from a prior forecast of $1.1 billion to $1.119 billion.
Analysts had been expecting a full-year profit of $1.121 billion.
The company sees its 2011 product sales coming in at $5.05 billion to $5.25 billion, compared to analysts' expectations of $5.21 billion.
"Given the favorable commentary on Botox reimbursement progress in the chronic migraine setting, as well as strength in a number of business units across a number of regions, we believe guidance is still conservative," said David Amsellem and Michael Dinerman, analysts with Minneapolis-based Piper Jaffray.
Botox remains under FDA review as a treatment for overactive bladder. Allergan said it expects a decision later this year.
The company recently made a deal for a potential eye drug.
Allergan is paying up to $420 million to Swiss drug maker Molecular Partners AG to license an experimental compound for retinal disease.
Molecular Partners' MPO0112 is being tested for treating "wet" age-related macular degeneration, a disease caused by leaky blood vessels near the center of the retina. Age-related macular degeneration is a common cause of blindness.
"This is a drug, if successful, that will be approved in the second half of this decade," Pyott said. "Of all the things we've looked at in recent years, this is probably the most singular interesting technology."
Prev Next