Wells Fargo Wealth Exec Rides New Wave
AFTER REORG, ALTSHULER LEADS 1,400 EMPLOYEES
Monday, May 31, 2021
Share this article: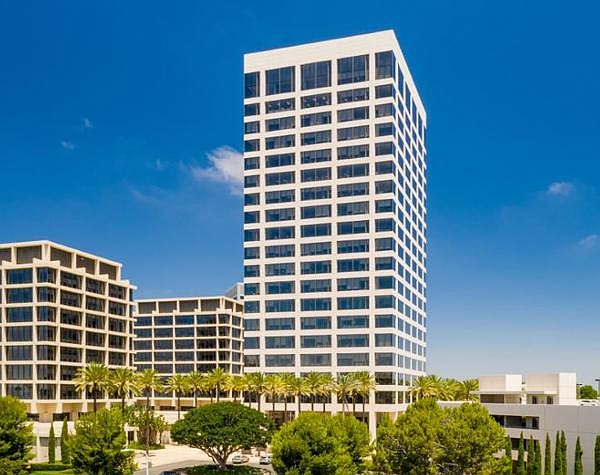 If there is one thing a financial adviser needs, it's grit, according to Dave Altshuler.

"The grit to see through difficult times like the 2008 financial crisis, the tech crash, 9/11—these were very difficult times," Altshuler said.
 
"Everyone can invest in a bull market but when times get tough, you need to be that steady calming hand."

If anyone who knows about financial advisers, it's Altshuler, who oversees 1,400 employees generating $1.6 billion in annual sales in the Wealth and Management division for Wells Fargo, the nation's third largest bank.
 
His Wells Fargo Advisors ranks No. 3 on the Business Journal's annual list of financial advisers and brokerages.
 
He leads more than the brokerage unit, as Wells Fargo recently completed a reorganization of its wealth management businesses, which brings in about a fifth of Wells Fargo's annual sales.

In March, the bank named Altshuler as the Senior Managing Director of Wealth and Investment Management for the Pacific South Division.
 
His unit manages the wealth of more than 160,000 households in the regions of Southern California, Hawaii, Las Vegas, Arizona and New Mexico.
 
Besides brokerage services, he also oversees a private bank that services high-net-worth individuals and families, advisers in Wells Fargo branches and a channel with registered independent advisers (RIAs).
 
"We had separate leaderships over all of those separate channels," Altshuler said during an hour-long interview with the Business Journal at his 14th floor office in Newport Center.
 
"At the beginning of this year, we consolidated that into one divisional leadership that would run the entire Wealth and Investment Management division."

Surf Fan

Altshuler grew up in Santa Barbara where his mother worked at the University of California,
Santa Barbara for 45 years. He was an active outdoorsman, learning to surf and golf, as well as play volleyball. After graduating from San Diego State University with a degree in economics, he landed at Prudential Securities.
 
"Growing up, I was really focused on athletics and coaching," he said. "I always thought my destiny was to be a coach and give people guidance and counsel. I wanted to make sure I could give back in that way.
 
"I realized that this job of advising families and corporations was really a lot of the same thing, but it also had my interests in the financial markets. It felt like a natural fit."

He moved to Orange County in 2000, first overhauling an office in Seal Beach, for which he noted there is "great surf" nearby.
 
By 2005, he took over most of the Orange County market, bringing in $57 million in annual revenue.
 
Prudential was eventually bought by Wachovia, which itself was acquired by Wells Fargo following the 2008 financial crisis. Altshuler said about 60 different firms are rolled into Wells Fargo wealth unit.

"I've been with the same firm for 27 years; the name's changed a few times," he quipped.

The Big Problem

About five years ago, Wells Fargo ran into big problems on its banking side when it was disclosed that employees opened fake checking accounts and collected unlawful fees. The bank last year settled with the federal government, agreeing to pay $3 billion in fines; previously, it had accepted a $1.95 trillion limit to its assets. Altshuler said that limit doesn't apply to the wealth unit, which has about $1.8 trillion in client assets.

He said clients would ask about the scandal and generally stayed when they found out it didn't affect their own investments, he said.

"It definitely wasn't the most fun time I've had in my 27-year history, but it happened, it was addressed and fortunately didn't affect this side of the business."

Still, the bank decided to reorganize its financial services unit. In February, it announced it would sell its Asset Management unit, which includes some $603 billion in assets and 450 investment professionals, to private equity firms GTCR and Reverence Capital Partners for $2.1 billion.
 
The deal will allow Wells Fargo to focus more on its wealth and brokerage businesses, the bank said.
 
The move will also allow the financial services unit to avoid complaints about conflicts of interest.
 
"There are these conflicts that the public won't stand for anymore," Altshuler said. "The public perception has changed. The days of manufacturing proprietary products and selling them through a distribution channel are done, at least at this firm."

Wells Fargo also works with RIAs, who tout their independence of selling only advice, not products.

"The independent RIA space is going to continue to expand and grow."

The Big Change

The financial services sector has certainly changed from when Altshuler began, when clients had a need for information and guidance such as how to get a 5% tax free return or the most recent earnings of IBM.
 
Nowadays, financial plans are "a commodity that you can get for free at the discount competitors out there," he said.
 
"Now, it's guiding people through the changes in their lives, especially as we come out of things like the pandemic and the demographics of where we are such as the amount of wealth that will transfer in the next 15 years with the baby boomers.

"You have to deliver all things holistically, whether it's philanthropic, family dynamics or business successions. That's why we're so well positioned. It's so much different than the business I grew up in."

Wells Fargo, he said, can offer a variety of investment strategies, from millennials with do-it-yourself digital offerings to wealthy families who need to manage more than $50 million. Wells Fargo's recent reorganization has helped employees reach across different units to obtain help, he said.

"What that has done is provide incredible flexibility because the hurdles and obstacles of clients obtaining some of the services that maybe the family office offered but the retail broker or the independents did not. Now, all those walls and conflicts and separate P&Ls got eliminated, so now it's based on what the clients' needs are, regardless of what channel they are in.

"We're the only firm that offers all these services with the same umbrella," he said. 
'The Hardest Job in the World'
Up to 90% of new financial advisers fail within their first three years industrywide, according to Dave Altshuler, who heads the Pacific South unit for Wells Fargo's Wealth and Management Division.

New advisers need to raise their assets, a tough feat when potential clients are often decades older and financially savvy. Then the advisers must weather the eventual downturns in the market.  
 
"This is the hardest job in the world," Altshuler said.
 
Hence, he favors hiring advisers who have had tough experiences in the military or athletics or are passionate about subjects like the arts.

"New people won't have a track record of managing money but they will have a track record of demonstrating grit."
 
When Altshuler interviews experienced advisers, he's looking for personal involvement in the community.

"If the conversation goes down the path of 'I have $100 million under management and I'm the biggest American Fund shareholder,' that's a red flag for me because they're caring more about their business" than the clients, he said.
 
"The ability to understand people is the first real filter. Ultimately at the end of the day, we need to make sure that people care about the families and organizations and have a knowledge about the clients that they serve."

Altshuler said employees at his financial unit are proud of their volunteer work in the community, such as annually hosting a golf tournament for the City of Hope.
 
"We take such an interest in what's going on in Orange County."