Manna Kadar on the Business of Lifestyle
RETAIL: AMAZON INFLUENCER LOOKS TO EXPAND INTO HOME LINE
Monday, May 24, 2021
Share this article: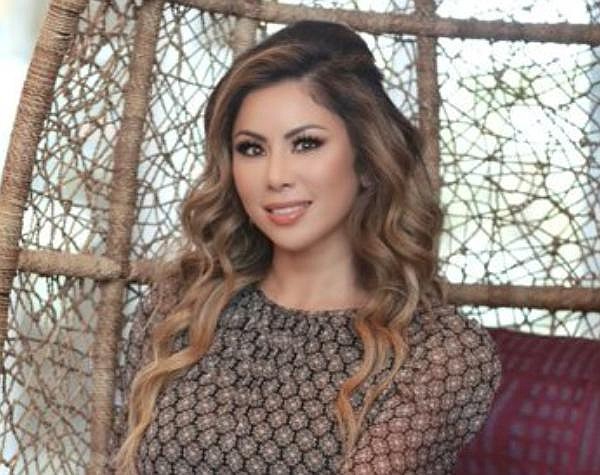 That gooey pan of lip gloss in makeup bags purchased pre-COVID? It's expired, and the rush to buy new ones as face mask requirements are lifted may be a boon to beauty companies like Manna Kadar Cosmetics.
 
"I keep in pretty close contact with my buyers, and the products that are tried and true are coming back," said Manna Kadar, CEO and founder of the Irvine-based company.

Lipsticks, glosses and other lip-related products are "performing back to previous levels. Lip gloss from a year ago, it's expired so they'll need to get rid of all the lip glosses and  recreate their makeup kit to a certain degree."
 
As California readies for a reopening next month, Kadar's namesake company and others in Orange County's cosmetics and beauty industry are poised for the business bounce.
 
Last year, the founder pushed her business into discount retailers to offset the losses from other stores that pulled back on buying, introduced new products focused on care as opposed to color, and began working with Amazon as part of the e-tail giant's influencer program.
 
This year, she continues to add new retail accounts, and more recently opened an office in China, with an eye on growing her company into a full-fledged lifestyle brand.
 
Her work over the past year earned Kadar a spot in this week's OC 50, which highlights those across a variety of market sectors expected to play a big part in the evolution of OC's business community over the coming years.

7-Month Sales Year

The 15-person company, which generates about 90% of its revenue from the roughly 45,000 store shelves it's on, was able to stave off last year's pullback with sales closing flat in 2020. Prior to 2020, it was among OC's fastest-growing businesses for several years running.

Projections peg sales to be over $10 million this year for the business, which includes Manna Kadar Bath & Body, Haute Dog, Mason Man Skincare and Beauty & the Bump.
 
She considers 2020 to be a year of growth for the firm, given the limited time sales were possible.

"It's a really, really great feat because, of course, we are so heavy into retail," Kadar said. "So, to be able to make up for those five months of just no business from the retail sector is incredible."
 
The company's products entered discounters last year via chains such as Five Below. Then came Macy's Backstage, an off-price channel for the department store retailer, followed by Nordstrom Rack this year. The latter two added about 5,000 more doors to distribute Kadar's products.  

"[The discounters] have been tremendously successful. More successful than I could have ever imagined," Kadar said. "We had tested a few products just to test the waters and maybe a week later the buyer was like 'How much more can you make?' We now have created year-long
 programs with them and we keep increasing our SKU [stock-keeping unit] count with those accounts."

Product: More is More

What helped is Kadar and her team never pumped the brakes last year.
 
Aside from looking for new distribution, the company also never stopped manufacturing. While the business may have temporarily moved away from best sellers like lipsticks and glosses, lip care in the form of moisturizers and masks became popular.  

"It was doing the same things, but just slightly different. We continued to manufacture products," she said. "I was hedging, so we had a lot of inventory so that when the floodgates opened back, we were ready."
 
Buyers slowly trickled back in June and July. Retail orders ramped even further in August and September as stores looked to stock up for the holidays.
 
"We are rocking and rolling on all cylinders. Everyone wants more and more. I think what helps is [product] innovation," Kadar said.
 
To further bolster her back-end infrastructure, Kadar opened an office in China earlier this year, staffed with a product manager and a second employee who handles much of the quality control, working directly with factories and negotiating prices.
 
"We do a lot of work overseas and especially now that we can't travel there, it really helps with the culture being able to speak in the same language at the same time versus we lose a day every time we reply the next morning," Kadar said. "It's really helped the efficacy of the business and we're looking to expand that."
 
Stateside, the company has five open positions it's looking to fill, ranging from a controller and graphic artist to customer service and product management.

A move to an expanded headquarters location is on hold until there's greater visibility around what the company's headcount will grow into, and what restrictions related to social distancing or otherwise might be mandated.

It's a Lifestyle

Keeping a finger on the pulse of what's next helped the business push through the pandemic, but it's also the philosophy that's kept the business growing.
 
Kadar's bigger ambition is to build a lifestyle brand, and by all accounts, it's already begun the move in that direction.
 
Around the start of the pandemic, Kadar began discussions with Amazon about joining its Influencer Program, committing to four live one-hour shows monthly. Kadar plugs products spanning from makeup and hair to home organization and fashion in live segments on the Amazon site.
 
"I've really used it as an opportunity for branding. It's a really cool opportunity to get in front of a lot of people that we would never have before," she said.
 
It sets the stage nicely with Kadar's aim to expand with a home line. She has a logo and the company sells pillowcases, eye masks and cosmetic organizers already.
 
"It's just a natural progression because if you think about the evolution of the brand, it started with cosmetics and then we moved into bath and then accessories and then we get into home," she said. "So, I'm very, very excited about it, but we just need to make sure we have all of our
 ducks in a row with our other brands."
 
The other part, she said, is waiting fully to see how things shake out as it relates to the pandemic. She ultimately remains optimistic.
 
Said Kadar: "I really see a lot of great momentum on a move-forward basis. I think we're doing A-OK."