Kia Reveals Details on New Battery Electric Vehicle
Tuesday, March 9, 2021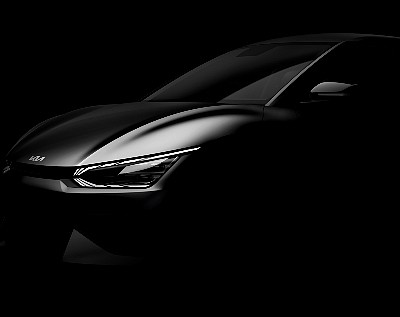 The parent of Irvine-based Kia Motors America Inc. revealed new details on the first model in its battery electric vehicle lineup as the automaker moves to electrify its fleet.

Kia Corp. released some glimpses in pictures of its EV6. It's the first to be built on a new electric platform Kia calls its electric-Global Modular Platform.

The model also signifies a new naming convention for Kia electric vehicles that will bear the "EV" prefix moving forward.

The automaker said last September it intended to move its focus to electrics with a plan to release seven new battery electric vehicles by 2027. The goal is to have the electric range generating 25% of overall global sales by 2029.