OC Style File
MANNA KADAR EXPLAINS THE 'FUN INDUSTRY'
Monday, February 3, 2020
Share this article: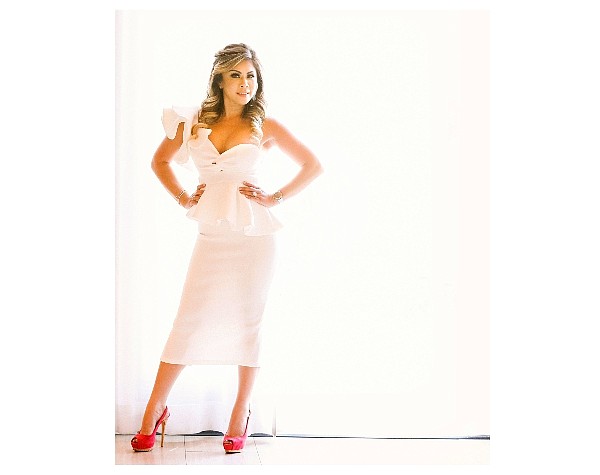 "White is my black," says Manna Kadar, founder and chief executive of the namesake cosmetics brand in Irvine. "It's just as versatile as black if not more. The key is to find a nice fabric" and designs that fit well.
Kadar, who has distribution in retailers such as Urban Outfitters, Bed Bath & Beyond and Ulta, and whose company ranked No. 30 among OC's fastest-growing smaller-sized private companies last year, defines her style as coastal chic, a nod to local fashion vibes.
"I think that in Orange County we're a little bit more comfortable and laid-back than let's say New York or even L.A.," she said. "You can still look really pretty in a maxi dress and some wedges and you don't have to be in stilettos."
Kadar likes to wear dresses, in cuts that give her "a little bit of grace to gain a few pounds and lose a few pounds."
"It's too much pressure to put on yourself, to be one of these Instagram people," she said, adding, "There's nothing wrong with it. I would love to just work out, do Pilates all day, and eat vegan food, because that's what it requires. I enjoy food and I enjoy wine, so I'm not going to sacrifice all of that.
"I'm not a model. My job is to be a real person."
Kadar's favorite high-end designers include Valentino and Chanel, but she prefers their less common styles that are not frequently copied. For work attire, she turns to BCBG, as "they understand a woman's body a bit more." Her favorites also include Grayse, founded by the mother-daughter duo of Kelly and Marie Gray.
Kadar previously worked in corporate banking, and resented wearing hosiery and dressing conservatively. Moving to cosmetics in 2011 proved to be a better fit.
"We just have a fun industry, where if you can rock your outfit, then there's no real rules," she said. "We're more of a feminine, fun brand, so I show up like a feminine, fun kind of gal. That's what dictates my dress."