Del Taco Hires Refranchiser
Thursday, May 2, 2019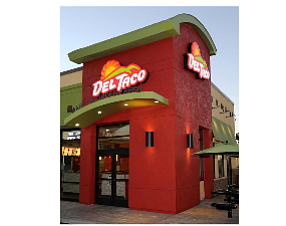 Lake Forest-based Del Taco Restaurants Inc. (Nasdaq: TACO) hired Denver-based Cypress Group to refranchise company-operated locations in four unnamed, "non-core" Western markets by next summer.
The fast food chain has about 580 locations in 14 states, 56% company-operated. It said refranchising will help push that total down to 45%, a shift of about 60 restaurants at its current size. Two-thirds of its locations are in California.

The fast food industry currently emphasizes franchising over company-run restaurants; last year Del Taco opened 25 locations, 13 of them company-run.
Del Taco is the sixth-largest OC-based restaurant chain with systemwide sales of $784 million.
Shares closed Thursday at $10.49 and a $387 million market cap; they moved about 4% higher in Friday trading.
Del Taco reports quarterly results Monday.