Pacifica Hotels Promotes President
Thursday, January 10, 2019
Share this article: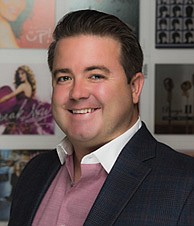 Aliso Viejo-based Pacifica Hotels, the largest owner and operator of independent hotels on the Pacific Coast, promoted Adam Marquis to president, responsible for operations and development for its 41 owned, managed, or in-development properties in California, Florida, and Hawaii.
His brother and Chief Executive Matt Marquis relinquishes the president's role. Pacifica is the hospitality arm of Santa Barbara-based Invest West Financial Corp., which the Marquis family founded in 1970. It had 2018 revenue of about $220 million and employs 1,200 workers.
The company is planning for growth in the coming decade, with "the opportunity to expand across the country," Adam Marquis said in a statement.
He joined the firm in 2010 and was most recently executive vice president. His prior experience includes PKF Consulting, Hyatt Hotels and Resorts and Walt Disney World Resorts.