Sustaining Clean Tech
Friday, December 13, 2019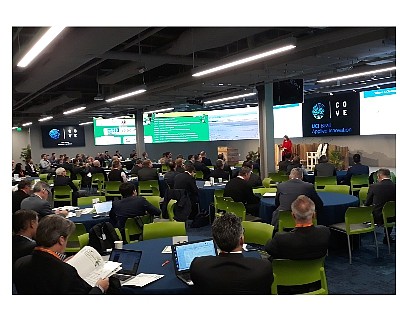 Sustain SoCal saw growth in companies presenting at its private investor day this month.
There were more companies, farther along in the growth cycle, seeking more capital, at this year's event, the second annual the group has held with Newport Beach-based Roth Capital Partners.
The gathering was held at UCI's Beall Applied Innovation; next year's is in planning for October.
For more on clean tech firms in OC, including companies and investors represented at this year's private capital day, see the Dec. 16 print edition of the Business Journal.