McQuaid to Retire From OneOC
Wednesday, June 27, 2018
Share this article: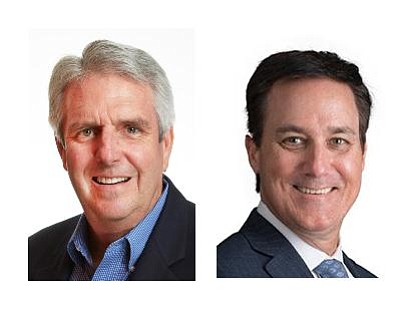 Daniel McQuaid will step down as president and chief executive of OneOC at the end of the year. The nonprofit's board named Tim Strauch, vice president and chief operating officer, to replace him, effective Jan. 1.
OneOC provides services to charities, including classes and training, volunteer recruitment, organizational and professional development, and consulting, accounting and other services.
McQuaid has led the 60-year-old group since 2005, including its 2010 renaming from Volunteer Center of Orange County. OneOC received Pacific Life Foundation's Walter B. Gerken Award in 2015 for its work. McQuaid is on the Business Journal's OC 500 list of influential people.
His retirement culminates a 35-year career leading nonprofits, including 20 as executive director of Canyon Acres Children's Services in Anaheim.
Strauch has been at One OC for about 10 years. He previously worked with YMCA of Orange County for 22 years and held various leadership roles.a
He earned a bachelor's degree from the University of Southern California and a master of science in business focused on athletic administration from Florida State University. He lives in Dana Point with his wife, Kristen, who works with the American Cancer Society, and their four children.