El Pollo Loco $8.8M Judgment Confirmed
Tuesday, August 7, 2018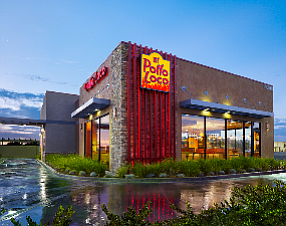 Costa Mesa-based El Pollo Loco Holdings Inc. must pay $8.8 million to franchisees who sued the fast food chicken chain when it opened corporate stores near their location, a Los Angeles Superior Court judge said.
The damages were awarded by a jury in May and confirmed by Judge Randolph A. Rogers in an opinion last week.
Michael and Janice Bryman had run the only El Pollo Loco in Lancaster until El Pollo Loco opened two of its own, news reports said. The Brymans alleged this "breached an implied covenant of good faith" for a right of first-refusal on new sites near theirs.
El Pollo Loco defended against the allegations and believes the verdicts are in error based on "express language of the franchise agreement," and errors by the court during the litigation, according to its quarterly report filed Aug. 3.
It "believes that the loss is currently not probable … and as of June 27, 2018, no accrual has been made with regard to the verdict," its report said.
El Pollo Loco (Nasdaq: LOCO) earned quarterly net income of $5.1 million on revenue of $106 million in its most recent quarter and traded recently at a $440 million market cap.
It has 475 company-owned and franchised restaurants in Arizona, California, Nevada, Texas, Utah, and Louisiana.