AFTER 26 YEARS, BYRON ROTH KEEPS ADAPTING, EMBRACING RISK
The Venture Banker
Monday, April 23, 2018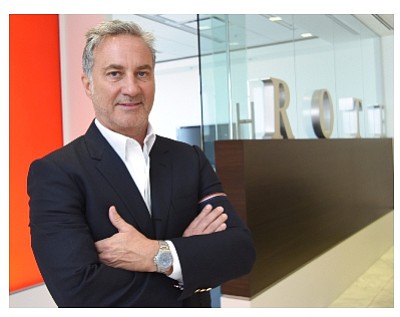 Byron Roth has a feeling that his company's dealmaking on Wall Street is about to take off.
"I like raising capital for companies," said the chairman and chief executive of Newport Beach-based Roth Capital Partners LLC. "There is nothing better."
During a meeting at his office on April 18, he periodically slipped out to take phone calls or short meetings. Within 24 hours, the company announced:
• Roth was the sole manager of a $20 million offering for Aspen Group (Nasdaq: ASPU), a for-profit post-secondary education company in New York with the accredited Aspen University and United States University, which aim to provide affordable college education.
• Torchlight Energy Resources Inc. (Nasdaq: TRCH) in Plano, Texas, which announced a $5.75 million offering for which Roth Capital acted as sole manager.
• Helios and Matheson Analytics Inc. (Nasdaq: HMNY), a New York firm that owns the MoviePass subscription service, is offering $30 million, Roth Capital acting as a co-manager, along with Maxim Group.
Roth said his company is constantly trying "to figure out which niche to play in."
Right now, it's the initial public offering market that has him grinning. He's working on an IPO that he said couldn't be publicly identified when this story went to press because it hadn't yet filed certain paperwork.
"There's no more adrenalin for a firm like ours than doing an IPO and being the one who prices it," he said.
Small Companies
Roth Capital is a well-known investment banker on Wall Street, having raised almost $50 billion for firms valued from $50 million to $250 million, a sector often ignored by bigger banks.
It's helped well-known firms, such as the 1994 IPO of Amerco (Nasdaq: UHAL), parent of U-haul, and a $70 million capital raise in 2009 for Imax Corp. (NYSE: IMAX). Among recent home runs were NV5 Global Inc., (Nasdaq: NVEE), which went public in 2013 at $6 and traded near $63 last week, and ShotSpotter Inc. (Nasdaq: SSTI), which has almost tripled from $11 in its IPO last May to $31.78 last week.
The investments are often higher risk, which isn't for the faint of heart.
"If someone is looking for something safe, we're not your firm," Roth said.
It has eight offices and is branching out to London, whose foreign investments are booming, Roth said.
It supplies research on 270 companies in sectors such as consumer, energy, healthcare and technology.
The Roth Capital conference at the Ritz Carlton in Dana Point may be the biggest annual economic boom to hotels in South Orange County, attracting almost 5,000 investors, executives and analysts to the three-day event.
Prev Next