Angels' Value: $1.8B
Wednesday, April 11, 2018
Share this article: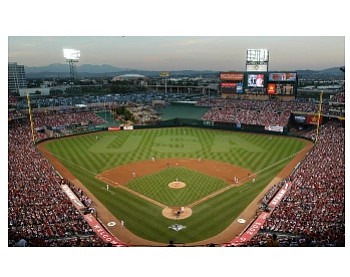 The value of the Los Angeles Angels of Anaheim rose 3% in the past year to $1.8 billion, according to Forbes' latest annual estimates.
The franchise held its No. 8 ranking from a year ago, when it was valued at $1.75 billion.
The market, home to 13.1 million residents, accounted for nearly 46% of the team's value.

The Angels generate annual revenue of $334 million and operating income of $25 million, according to Forbes.
The club and its rising-star free agent, Shohei Ohtani, who has a 2-0 record on the mound and blasted three homers in the first few weeks of the season, have attracted a global following, primarily from his native country, where he was christened "Japan's babe Ruth."
The Angels 9-3 start is its best since 1982.
Angels owner Arte Moreno bought the team in 2003 from Walt Disney Co. for $184 million.