PIMCO President to Retire; Co-COOs Named
Tuesday, June 13, 2017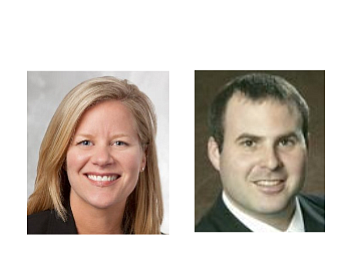 Pacific Investment Management Co. LLC in Newport Beach said President Jay Jacobs will retire Sept. 30 and that two of its executives will be promoted to co-chief operating officer.
Robin Shanahan, a 10-year veteran of the global investment manager who most recently led human resources globally for the firm, and Peter Strelow, a 15-year PIMCO employee and its chief administrative officer, will be co-COOs.
Both are managing directors and report to Chief Executive Emmanuel Roman, who came aboard last fall.
Jacobs, a member of PIMCO's 10-member executive committee, has worked for 19 years at the company and will remain as an adviser for at least one year following his September retirement, PIMCO said.
Before he was president, Jacobs was the global head of human resources. He was also head of PIMCO's Munich office, overseeing the firm's business in Germany and serving as a senior member of the European management team.
In January, Jacobs will join Georgetown University's Center for Financial Markets and Policy as a distinguished global fellow. Jacobs was also recently appointed to the board of directors of The Peterson Institute for International Economics.
Strelow was PIMCO's chief administrative officer and global head of funds. He is president of PIMCO-sponsored mutual fund, ETF and closed-end fund complexes in the United States and trustee of the fixed income and ETF trusts. Prior to joining PIMCO in 2002, Strelow worked in product management at Siebel Systems. He holds an MBA from the Harvard Business School and an undergraduate degree from the University of California, Berkeley.
Shanahan, prior to joining PIMCO, was a director of human resources at UBS. She holds an undergraduate degree from the University of South Carolina.
PIMCO is one of the world's largest investment firms, with about $1.5 trillion in assets under management. It's a unit of Allianz SE in Munich.