Allergan Q2 Strong, Raises Guidance
Thursday, August 3, 2017
Share this article: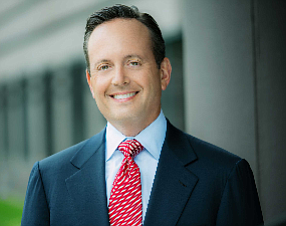 Allergan plc reported revenue of $4 billion for its most recent quarter, up 9% year-over-year and driven primarily by its Irvine-based aesthetic portfolio that includes Botox and dermal filler Juvederm.
Despite a reported loss of $795.5 million, or $2.37 per share, the company said it's raising 2017 financial guidance and expects revenue of $15.85 billion to $16.05 billion, just above prior guidance of $15.8 billion to $16 billion.
Chief Executive Brent Saunders said 2017 is a pivotal year for the company, which will continue integration of LifeCell and Zeltiq—acquisitions completed earlier this year—as well as advancing "6 Stars" pipeline investments. Five of those six therapies are currently in Phase 3 development.
LifeCell develops aesthetic and regenerative medicine used in plastic surgery; Zeltiq's FDA-approved CoolSculpting System targets fat cells in the body.
Allergan is chartered in Dublin, Ireland, and maintains U.S. headquarters in Parsippany, N.J. Its Irvine campus includes eye care, aesthetic medicine and therapeutics.
The largely cash-pay business unit, grouped as the company's U.S. Specialized Therapeutics segment, reported revenue of $1.7 billion, up from $1.5 billion year-over-year. Medical aesthetics demonstrated strong sustainable growth across facial aesthetics, plastic surgery and regenerative medicine and body contouring.
Allergan anticipates growth of 5% to 10% for the segment and said U.S. consumer penetration for the segment is still low. The market has potential to expand four- to five-fold, particularly driven by men and millennials, the company said.
In eye care, the company will focus on dry eye—Restasis eye drops—and expand on developing therapies that treat retinal diseases, such as Ozurdex. Ozurdex is a prescription implant injected into the eyes that aims to treat diabetic macular edema, macular edema and noninfectious inflammation.
Allergan said its long-term growth outlook includes international sales, with China being the fastest-growing market, up 61%. Other double-digit growth countries include Brazil, Canada, Sweden and Spain.