Pacific Premier Acquires Independence Bank
Wednesday, October 22, 2014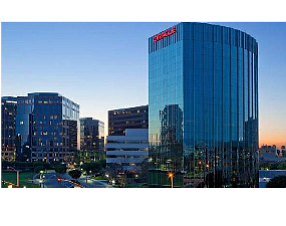 Irvine-based Pacific Premier Bancorp Inc. has agreed to pay $71.5 million to acquire Independence Bank in Newport Beach.
The combined company is expected to have about $2.5 billion in total assets, about $1.9 billion worth of loans outstanding and $1.9 billion in deposits.
Pacific Premier, which reported its third-quarter earnings Wednesday, is among the largest banks with headquarters in Orange County.
It had $2 billion in assets as of Sept. 30, up 30% from a year earlier, including about $1.5 billion in net loans held for investment, up 36% year-over-year.
Pacific Premier's quarterly profit reached $5.5 million, a 78% increase from the same period last year
Net interest income totaled $17.7 million, up 23%, and noninterest income nearly doubled to $4.5 million.
Independence Bank as of Sept. 30 had $426 million in assets, up 37% year-over-year.
Independence Bank has six branches in Orange and Riverside counties. Pacific Premier, which has 13 branches throughout Southern California, said the deal is expected to create "cost savings and synergies," including by consolidating locations in Newport Beach and Fountain Valley.
Independence Bank shareholders will own about 20% of the combined company.
The transaction is expected to be completed in the first quarter.