Irvine Architecture Firm in Seattle Buy
Friday, May 2, 2014
Share this article: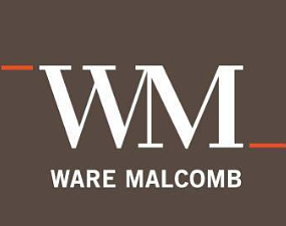 Irvine-based architecture firm Ware Malcomb has acquired Connell Design in Seattle on undisclosed terms.
The deal, which closed last month, brings the total number of Ware Malcomb's regional offices to 15 and "bolsters its architecture and design capabilities to better serve corporate and commercial real estate clients in the Seattle market," according to the company.
Alan Lambert, president and owner of Connell Design, will take on the role of regional director for Ware Malcomb.
The company, founded in 1972, reported $35.8 million in revenue for the period ending on June 2013. It is the fifth-largest architecture firm in Orange County based on local billings, according to the Business Journal's most recent list.
Ware Malcomb's recent projects include the Shade Hotel in Redondo Beach, AMG National Trust Bank's headquarters in Greenwood Village, Colo., and 38,000-sq.-foot Lexus Eastern Regional Support Office and Training Center in Parsippany, N. J.