Golden State Foods Buys Kansas Processor
Thursday, October 3, 2013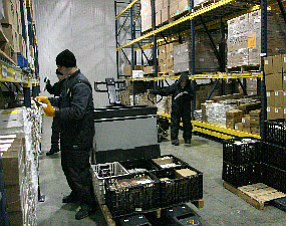 Irvine-based food processor and distributor Golden State Foods Corp. has acquired a controlling stake in KanPak U.S., a desserts and beverages manufacturer in Wichita, Kan.
Terms of the deal weren't disclosed.
Larry McGill, formerly president of food processing at GSF, has been promoted to chief executive of KanPak, a role that had been filled by Dennis Cohlmia for some 40 years. Cohlmia, son of KanPak's founder, will serve as the unit's chairman.
KanPak makes dairy-based products, including smoothies, frozen desserts and specialty beverages. It has more than 400 employees across facilities in Kansas, Connecticut, Mexico and China.
GSF bought a 51% stake in KanPak's China operations late last year, a move that came as part of the company's strategy to expand in international markets.
GSF processes meats and liquid products, and serves the fast-food industry.
It's among the largest privately held companies based in Orange County, with $5.8 billion in last year's revenue. The company has 4,200 employees overall, with about 55 in OC. It supplies about 25,000 restaurants, including McDonald's, Chick-fil-A and Taco Bell.
KanPak has a client roster of restaurants and convenient stores, including 7-Eleven and KFC.