Greenlight Agrees to $75M Sale
Tuesday, May 7, 2013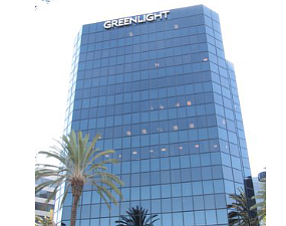 Irvine-based mortgage lender Greenlight Financial Services Inc. has agreed to be acquired by Nationstar Mortgage Holdings Inc. in Lewisville, Texas.
The deal could fetch up to $75 million in cash, compared with Greenlight's estimated 2013 net income of $62.5 million, according to Nationstar.
Nationstar has about 5,400 employees and is billed as one of the largest mortgage lenders nationwide, with a servicing portfolio totaling $312 billion.
Greenlight has more than 700 employees now, after a series of big hiring initiatives over the past year. It focuses on lending directly to consumers, and recently has started a wholesale-lending division.
The company originated about 7,500 mortgages, worth about $2.1 billion total, in 2011, the latest numbers available.
Nationstar said it's looking to diversify its origination channels with the Greenlight buy, which is expected to wrap up this quarter. It also projected Greenlight to add more than $8 billion in origination annually.
Announcement of the Greenlight deal came with Nationstar's report of its first-quarter financial results. The company had revenue of $431.1 million, versus the $164.1 in the year-ago period. Its quarterly profit totaled $62.6 million, a 25% increase year over year.
Shares of Nationstar rose about 6% Tuesday to a market value of $3.61 billion.