9 OCers on Forbes Billionaires List
Monday, March 4, 2013
Share this article: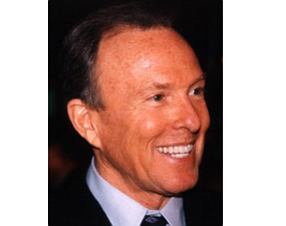 Nine of Orange County's wealthiest individuals were featured on Forbes' latest list of 1,426 billionaires in the world.
The local names also were included in the Business Journal's annual OC's Wealthiest issue in August, which included 35 entries—13 of which were billionaires—and a collective net worth of about $42.6 billion.
Forbes looks at various measures of an individual's assets, including stakes in companies and real estate, and its list shows estimates as of March. The Business Journal takes a similar approach, and its latest list reflects information through July 2012.
Donald Bren, chairman of Newport Beach-based developer Irvine Company, was No. 69 on the Forbes list, the highest ranking among OC residents. Forbes estimated his net worth to be $13 billion, the same valuation the Business Journal had in putting Bren at the top of its August list. Forbes cited "rising values for homes and apartments" for increasing its estimate of Bren's net worth from $12 billion a year ago.
James Jannard, founder of Oakley Inc. and Red Digital Cinema Camera Co., made No. 503 on the Forbes list with net worth of $2.8 billion. Jannard was No. 7 on the Business Journal list, with $1.6 billion. Jannard told the Business Journal that he had given away about half his wealth, and our estimate reflected his statement.
Tied for No. 554 on the Forbes list were John Tu and David Sun, co-owners of Kingston Technology Co. in Fountain Valley, at $2.6 billion each. The Business Journal ranked them No. 3, with the same estimates.
Igor Olenicoff, founder of Olen Properties Corp., was ranked No. 613 by Forbes, with $2.4 billion in net worth. He was ranked the second-wealthiest individual in OC, with an estimated $2.75 billion.
Forbes put Bill Gross at No. 641, with $2.3 billion. The cofounder and co-chief investment officer at Pacific Investment Management Co. in Newport Beach was ranked No. 5 on the latest Business Journal list of OC's wealthiest, with the same estimate. Gross runs the world's largest bond fund at Pimco, which manages more than $2 trillion in overall assets.
George Argyros, chairman and chief executive of development and investment company Arnel & Affiliates in Costa Mesa, was ranked at No. 736, with $2 billion, after a bump from a year-earlier estimate of $1.8 billion. A Business Journal analysis in August put him at No. 8, with about $1.5 billion in net worth.
Forbes put cofounder of Irvine-based Broadcom Corp. Henry Samueli at No. 882, with $1.7 billion to his name. Samueli was ranked No. 6 on the Business Journal list, which calculated his net worth to be slightly above $2 billion. Henry Nicholas, cofounder of Broadcom along with Samueli, was ranked at No. 1,031, with $1.4 billion. He was No. 8 on the Business Journal list, with an estimate of $1.5 billion.
Several individuals with net worths estimated at $1 billion or more by the Business Journal did not appear on the Forbes list, including: Paul Merage, Caroline Getty, Anne Catherine Getty Earhart, and Vinny Smith.
Names on the Forbes' list combined for an aggregate net worth of $5.4 trillion, up from $4.6 trillion a year earlier. More than 200 names were new on this year's list, Forbes said.
Mexico's Carlos Slim Helu remains the world's richest person, with net worth of $73 billion.