Real Mex Names Chief Executive
Thursday, January 17, 2013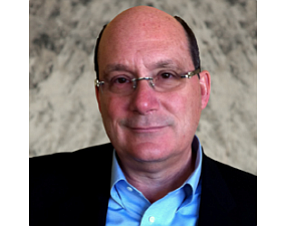 Cypress-based Mexican restaurant chain operator Real Mex Restaurants Inc. named an industry veteran to the top spot, ending a search that began last spring for a new chief executive.
Charles E. Robinson will take the titles of president and chief executive and will also serve on the company's board of directors.
Real Mex owns and operates 125 restaurants under the El Torito Restaurants, El Torito Grill Restaurants and Chevys Fresh Mex Restaurants brands among others. The company also franchises 15 of its restaurants.
Robinson replaces Christopher R. Thomas, who had been serving as interim chief executive following the departure of David Goronkin last May. Thomas is expected to remain on the Real Mex board of directors.
Robinson joins Real Mex after serving as executive vice president of food & beverage at Warner Hospitality, where he helped develop and turn around restaurants in casinos, such as the Hard Rock Hotel and Casino in Las Vegas.
Robinson was also president and chief operating officer of Orlando-based E-Brands Restaurants—owner of the Timpano Italian Chophouses, Taqueria Canonita and other restaurant brands—where he is credited with doubling the company's revenue.
Robinson's other past experiences include senior vice president of operations at Planet Hollywood and senior vice president of operations at Rainforest Café. He also helped create Ryan's Family Steakhouses' Caliente Grille Tex-Mex concept, which he served as president of for a time.
"We are excited to have Charly, a seasoned executive with more than 35 years of experience in the hospitality and restaurant industries, join the Real Mex team," said Z Capital Partners Chief Executive James Zenni in a statement. "He has a strong track record of building and significantly improving restaurants, and we are confident that under his guidance Real Mex will continue to execute on its strategic plan, while it enhances the experience it provides customers."
Real Mex was acquired out of Chapter 11 bankruptcy last March by a group of creditors led by Santa Monica-based investment manager Tennenbaum Capital Partners LLC, JP Morgan Investment Management Inc. in New York and Lake Forest, Ill.-based Z Capital Partners LLC.
The compan began rolling out a strategy focusing on rebranding efforts with restaurant and menu redesigns for its core brands El Torito, Chevys and Acapulco during Goronkin's tenure.
"This is an exciting challenge and I look forward to helping Real Mex realize its full potential," Robinson said in a statement. "We have the most recognized brands in Mexican full-serve dining and a loyal guest base, which provides a solid platform for future growth."