Kaiser Aluminum Beats in Q1
Wednesday, April 19, 2017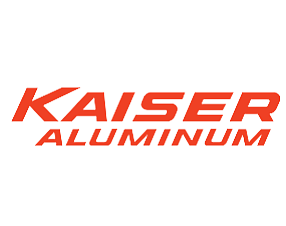 Kaiser Aluminum Corp. reported revenue and earnings for the first quarter that beat Wall Street expectations.
The Foothill Ranch-based maker of semi-fabricated aluminum products posted income of $36 million, or $2.04 per share, up from $26 million and $1.44 per share for the prior year period. Analysts expected earnings of $1.13 per share.
Net income—adjusted for "non-run-rate items" that the company said "may impact costs as result of external market factors"—was $27 million, or $1.52 per share for the quarter.
Kaiser's sales totaled $355 million, up 4% from $343 million in the same period a year ago. The increase reflects 3% higher shipments and a 1% increase in average selling price, the company said.
Analysts expected revenue of $353.3 million.
Chief Executive Jack Hockema said Kaiser Aluminum during the first quarter returned approximately $42 million of cash to shareholders, including $9 million in dividends. Its board also recently authorized an additional $100 million for ongoing share repurchases, "reconfirming confidence in our long-term outlook for the business," he said.
Kaiser reported results after markets closed Wednesday. Its shares are up about 9% in midday trading to a $1.5 billion market cap.