Easy Life Furniture to Shutter Operations
Friday, May 2, 2014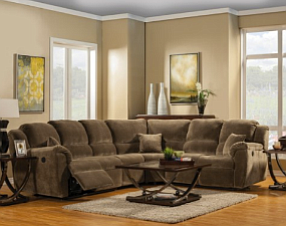 Buena Park-based furniture chain Easy Life Furniture Inc. has filed for bankruptcy and plans to liquidate its operations over the next two months.
Easy Life, a family owned and operated furniture retail chain that's been in business for 18 years, filed for Chapter 11 bankruptcy protection on Thursday, listing assets of $6.7 million and liabilities of approximately $12.4 million.
The company plans to shutter its 14 stores in Southern California over the course of May, and close its headquarters and wind up operations by the end of June, according to court documents.
Easy Life has two locations in Orange County, in the Tustin Marketplace and Laguna Hills' The Row.
The company sold more than $43 million of furniture last year, but has been unable to find a buyer for its struggling operations the past couple years, according to court documents.
Easy Life had 220 employees as of last month, according to the company.