Kazarian to Industry Hall of Fame
Wednesday, May 22, 2013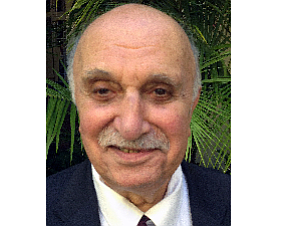 Irvine resident Arthur "Art" Kazarian was inducted into the Environmental Industry Associations Hall of Fame on May 21 at a national awards ceremony in New Orleans.
EIA represents waste and recycling companies throughout the U.S. The trade group recognized the contributions that Kazarian has made as an industry leader for more than 20 years.
The ceremony was a part of WasteExpo 2013, a national waste and recycling trade show.
Kazarian has been in the recycling business since he was a child, eventually building wastepaper recycling operations in California, Texas, Oregon and other locations.
He developed the first privately owned transfer station in Orange County in 1982, and later created another in downtown L.A. with Waste Management Inc.
Kazarian is a part of the Orange County Noble Vikings, which supports children and families in need, and the OC chapter of the Armenian social organization Triple X Fraternity. He also has supported various charities and causes, including the United Way and YMCA.