Shigematsu CEO of American First Credit Union
Thursday, May 16, 2013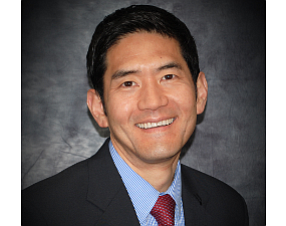 La Habra-based American First Credit Union has named Jon Shigematsu its new chief executive.
Shigematsu, a certified public accountant, joined the credit union in 2011 as chief financial officer.
He succeeds Pam Easley, who served as CEO of American First for about three years.
The credit union serves individuals who live or work in Orange County and other cities. It has about 40,000 members, and ranked No. 5 on the Business Journal's list of OC-based credit unions last year with assets of $503.4 million. Its branches are located in Orange, Buena Park and Tustin.
The credit union had roughly $260 million in loans at the end of last year, a 13% decline from a year earlier.
Deposits grew 4% to $6.4 million over the same period.
American First had full-year net income of $2.8 million last year, up from about $367,000 in 2011.