Ensign to Sell Urgent-Care Franchise
Monday, March 25, 2013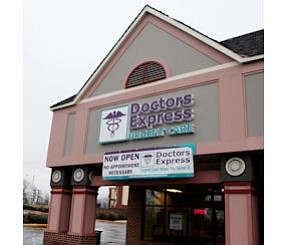 Mission Viejo-based Ensign Group Inc. has agreed to sell its Doctors Express Inc. urgent-care franchise system to American Family Care Inc. in Birmingham, Ala.
The deal, which came on undisclosed terms, is expected to take effect on April 15.
Ensign bought Baltimore-based Doctors Express last year in a joint investment with Phoenix-based Immediate Clinic LLC. Ensign had operated the franchise under its urgent-care unit, Immediate Clinic Healthcare Inc., which was formed in January 2012.
Ensign owns independent subsidiaries that operate nursing homes, rehabilitative-care services and hospices. American Family Care has 37 urgent- and primary-care clinics throughout Alabama, Georgia and Tennessee.
Ensign's shares traded up about 1% on Monday, to a market value of about $703.6 million.