Vinny's Other Play: Bay Area Real Estate
FINANCE: Adds 150-acre former Cisco land to Integral portfolio
Sunday, June 2, 2013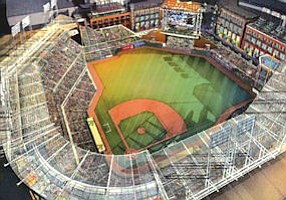 Vinny Smith is quietly stockpiling real estate in the Bay Area and bulking up his venture capital investment portfolio with the cash windfall he took home in Dell's $2.4 billion buy of Quest Software Inc. last year.
His latest under-the-radar deal will certainly turn some heads: an acquisition of land owned Cisco Systems Inc. in Fremont, a 150-acre site once eyed as the future home of the Oakland Athletics.
Smith's next play is just as eye-catching: He plans to buy a bundle of venture-backed companies for some $150 million.
"When we add this piece, we'll be up to 20 investments," said Smith, who launched Irvine-based Toba Capital with former Quest colleagues late last year. "We haven't announced a lot of it. A lot of them aren't public."
The deal is expected to close in coming weeks, according to Smith, who said it will push Toba's investments to about $180 million as it quickly builds a name for itself in the often-guarded sector.
Low Profile
Smith, who keeps a low public profile in OC, plans to put another $200 million into Toba's inaugural fund.
"We haven't figured out the total size, but it will be somewhere around $400 million," he said. "Even though it's an evergreen fund, I want to have a defined amount to be able to measure it up and compare it to other funds."
Smith is funding Toba investments with his own money. He said he remains hesitant to seek outside capital.
"It comes with real responsibility," said Smith, who cashed out some $800 million after his Aliso Viejo-based business software maker was acquired. "I would not sleep so well at night if I was investing other people's money."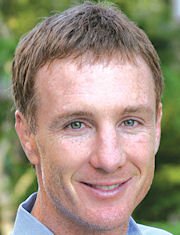 Smith made a rare public appearance last month to deliver a keynote address at Octane's VC in the OC conference.
They were his first public comments since the Quest deal, one of the largest sales in the tech industry last year. Most of his 40-minute talk at the Irvine Hyatt Regency focused on the Dell buy. Smith shed light on Toba's pending deal and his real estate business in a later one-on-one interview.
Smith said he considers real estate a part-time hobby, striking deals when opportunity knocks.
"It's a fun business, but it's not nearly as fun as high tech," he said.
You won't find his name attached to any real estate deal or development company—he prefers to keep one or two degrees of separation.
Prev Next