Standard Pacific Buys 675 Acres in Florida
Tuesday, January 22, 2013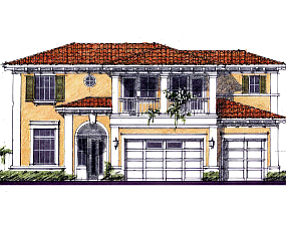 Irvine-based Standard Pacific Corp. said it has bought 675 acres of land near Tampa, Fla., where it plans to build 1,180 homes.
The company, the largest homebuilder based in Orange County, bought the land from Tampa-based Sierra Properties. Terms of the deal weren't disclosed; local reports placed the sale at around $25 million.
Standard Pacific said a grand opening for the project, located in the Wiregrass area of New Tampa, is planned for next year.
The homebuilder counts a market value of about $2.7 billion, factoring in preferred shares. The company builds in Arizona, California, Colorado, Florida, North Carolina, South Carolina and Texas.
Closer to home, the company is in talks with the city of Mission Viejo to annex 40 acres of undeveloped land just north of the city, in order to build 84 homes.