Irvine Software Company Draws NorCal Investor
Wednesday, January 16, 2013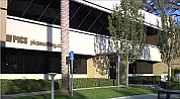 A Northern California investment firm has taken a minority stake in Irvine-based software services provider Pics Auditing LLC for $35 million.
Palo Alto-based Norwest Venture Partners will take two board positions, and Pics' management will be retained.
The company targets large companies and public agencies with its software that automates processes for contractor qualifications and municipal approvals, and aggregates performance reviews.
Pics, which was established in 2003, employs about 90 people in Irvine and 150 companywide. It has offices in Houston, Canada, U.K., United Arab Emirates, South Africa and Brazil, among other locations