Plenty of Action on Acquisition Trail
8 Deals Last Year, More in Works for Universal Services
Saturday, February 9, 2013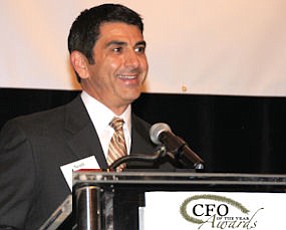 The rest comes from Universal Protection Security Systems, "which is what we call our electronic security-systems business," Savoie said. "That's mainly California and some [in] Arizona, and Charlotte, [N.C.]"
Last year's acquisitions put Universal Services in several new geographic markets, including Florida and Illinois.
"The latter half of last year, the acquisitions were all about the growth in the eastern part of the country," Savoie said. "At the end of 2012, we bought something in the Southeast. December, we closed in New York, putting us in the Northeast. Overall, we had a 40% growth in states we had not been in previously. And with the acquisitions we plan to close this quarter, we'll also be in Puerto Rico and the Virgin Islands. It will give us an international presence."
Universal Services also is planning a recapitalization in the middle of this year to take advantage of the relatively low borrowing costs.
"We want to take on ... more senior type of debt," Savoie said. "We'll look more toward the high-yield bond market."
Using Degrees
The acquisitions and financing strategies give Savoie the chance to put both of his degrees—one in accounting from California State University, Northridge, and an MBA from the University of Southern California—a workout.
"That combination of accounting and finance really is what allowed me to take on a CFO role in the first place," Savoie said. "I enjoy it. The life cycle of a CFO can be short. But we've been evolving, growing, changing. And that's one thing that has kept me here for over seven years. And the security-guard business [is] a lower-margin, lower-wage services industry. You have to manage much higher volume of employees and lower cost of fixed assets. That's maybe different from a manufacturing company, where you're capital-intensive with plants and equipment, and fewer employees."
Prev Next
Page 2 of 2.