ICU Medical's Profit Beats Estimates
Monday, April 22, 2013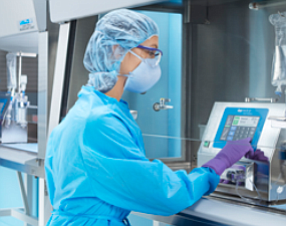 San Clemente-based ICU Medical Inc. today reported a first-quarter profit that exceeded analyst expectations on in-line revenue.
ICU makes needleless intravenous connectors and other medical devices.
The company posted a profit of $8.7 million, above consensus of $6.8 million.
Revenue fell 2% to $74.3 million from $75.5 million in the year-ago quarter, in line with the $74 million expected by Wall Street.
ICU also issued a full-year forecast.
It reaffirmed 2013 profit expectations of $40.6 million to $42.9 million. Analysts estimate ICU's full-year profit at $42 million.
The device maker did lower the top end of its revenue guidance "due to current business trends in certain market segments," the company said in a release.
ICU now expects revenue of $330 million to $337 million, down from a previous forecast of $330 million to $340 million.
Wall Street consensus has ICU's 2013 revenue at $335.4 million.