MEDIA: PARIS-BASED VIVENDI BACKS AWAY FROM EARLIER REVIEW
Blizzard's Hot Summer Helps Cool Talk of Sale
Saturday, September 8, 2012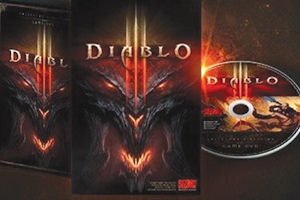 Talks of a sell-off that could bring a new owner for Blizzard Entertainment Inc. in Irvine have quieted down as European media and telecommunications conglomerate Vivendi SA backs away from earlier plans to restructure its widespread operations.
Paris-based Vivendi had about $36 billion in revenue last year. It owns video game developer Activision Blizzard Inc. in Santa Monica, which counts Blizzard Entertainment as an operating unit. Activision had sales of about $4.49 billion last year across its operating segments, with Blizzard accounting for about 26%.
Paris-based Vivendi earlier this year began considering a sale of its 61% stake in Activision, valued at about $8.1 billion, along with other businesses. That came after disappointing results earlier this year pushed the company's shares down, and disagreements over the company's future directions led to the departure of Chief Executive Jean-Bernard Levy.
A strategic review led Vivendi to hire Goldman Sachs Group Inc. and Barclays PLC to work on a sale of Activision. The review also included consideration of breaking the company into two parts, with one unit made up of media properties and the other telecommunications.
Vivendi's shares had hit a nine-year low prior to the strategic review. They've risen about 20% since then, but remain down more than 9% for the year, with a market value of about $19.75 billion.
The company's net debt reached about 14 billion euros—about $17.64 billion—at the end of June. Standards & Poor's Financial Services LLC said it's keeping close watch on Vivendi's current credit rating of BBB with a possibility of a downgrade in coming months.
Vivendi said late last month that it's backing away from potential sales of assets, in part because of challenges it sees in running the company's different segments separately and allocating debt across the units. It also cited improving performances at its various businesses, including a "very good [second] quarter" for Activision.
Blizzard—the largest software maker in Orange County, with about 1,000 employees here—made a big contribution to the improved outlook. It had revenue of $634 million for the second quarter, more than double the year-ago figure. The unit accounted for 59% of Activision's $1.05 billion in revenue for the quarter.
Blizzard earned $371 million in the quarter, also more than double the year-earlier total. That offset losses in Activision's publishing division, and gave it $300 million in profits for the period.
Blizzard's gains came after the May release of its Diablo III, which saw record-breaking sales among PC games.
Blizzard now is looking to release the fourth expansion for its flagship game World of Warcraft on Sept. 25, and has drawn more than 3 million subscribers ahead of the launch. Blizzard's customers pay about $40 for the game and $15 a month to play it online.