ORANGE-BASED ATI BUSY ON EAST COAST IN WAKE OF SANDY
Disasters, Everyday Cleanups Drive Growth for ATI
Saturday, November 17, 2012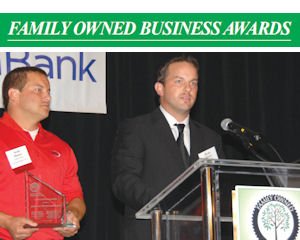 Most of its work for Hurricane Sandy is projected to finish by Christmas, Moore said.
Business has been growing steadily for ATI, which had a 30% increase in revenue last year, he said.
Now the company is eyeing the Northeast, Atlanta, and the Florida cities of Tampa and Orlando for its next expansion.
Most of its work is in the U.S., but it recently handled its first job in Colombia, near Bogota, for a company that sustained equipment and other damages after a rock and mud slide.
Three Sons
Moore's three sons—Jeff, Scott and Ryan—have steadily risen through the ranks from their early days working in the warehouse.
"They had to learn the business, and they had to prove themselves with different managers and the work force," Moore said. "They're all progressing and learning."
Jeff, 32, is a general manager in Phoenix. Scott, 31, is a project manager in Orange, and Ryan, 26, is a branch manager at the company's Riverside operation.
Moore said he doesn't play favorites, treating his sons as any other employee, and going so far as presenting them traditional offer sheets with salary and benefits tied to individual goals and company objectives.
The elder Moore counted on his sons to accept the Family Owned Business Award last week—he was on the East Coast, directing ATI's storm-cleanup operations.
"It's rewarding as a father to work with your sons," Moore said. "We enjoy that."
Prev Next